What else can you use for knitting?
Of course: needles, scissors, measuring tape, pins, and so on and so on. I am not going to give a treatise about these. But I will tell you about the stuff further in this article that can be easy to use.
Stitch holders
These are the kinds I sometimes use. On the left the well known stitch holders used for knitting cables. But did you know the ones on the right? These are also very handy.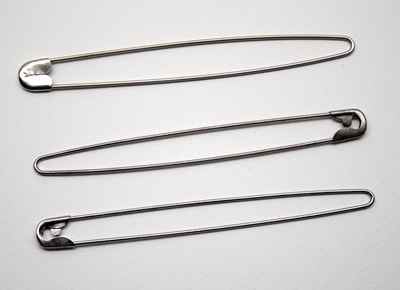 These are stitchholders also, but used to put stitches on for a while for later use.
Crochet Needles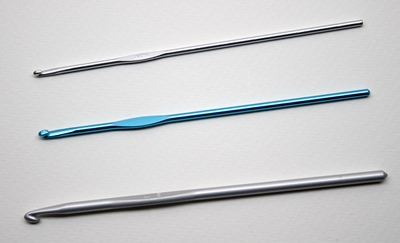 Crochet needles??? Yes, crochet needles :-). They can be very handy when you have to pick up stitches from the side, or to use when repairing fallen stitches. So, yes, keep crochet needles in the reach when knitting.