And this is the 4-colored variation.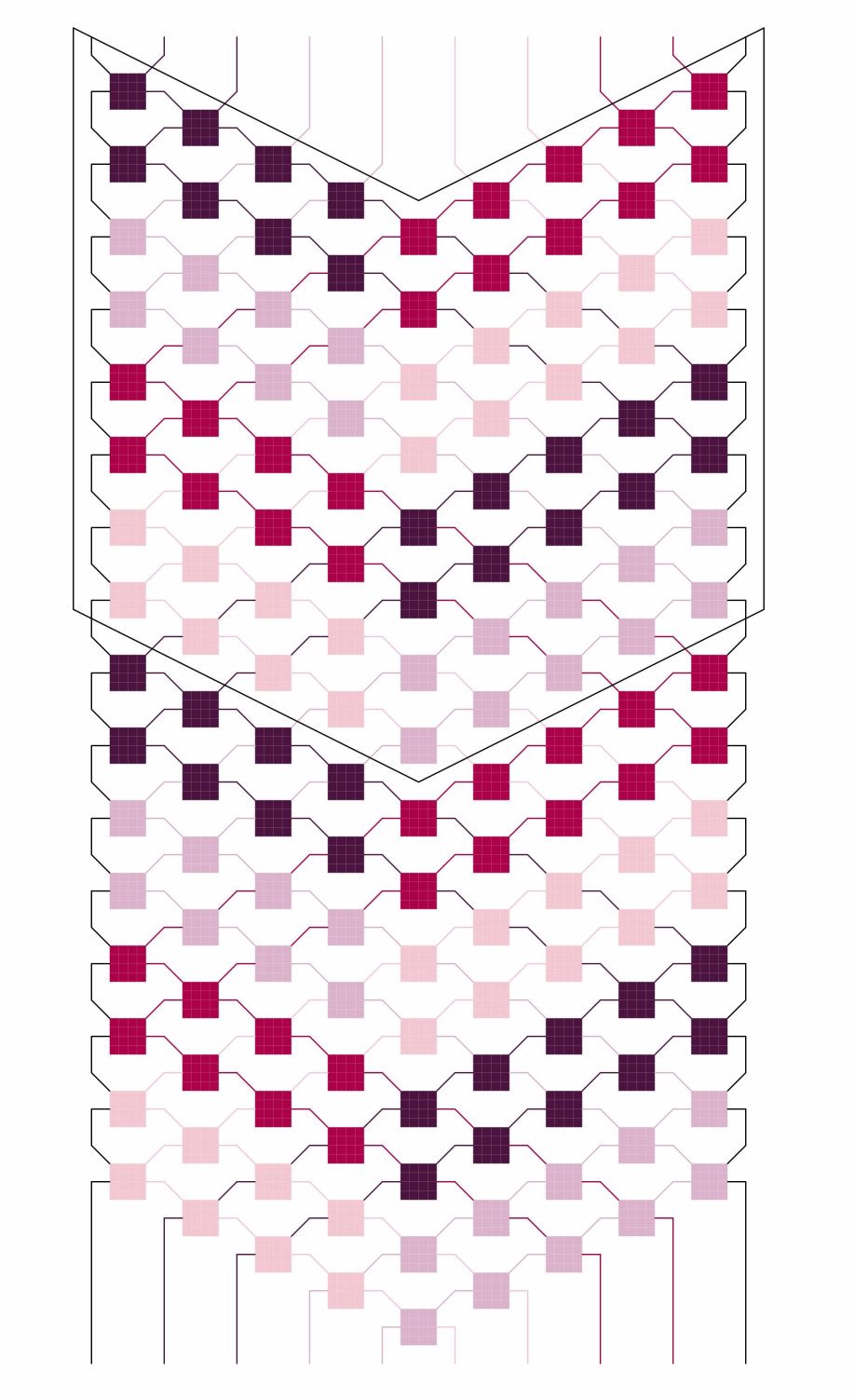 Used colors:
Dark purple: 2327; Light purple: 2305; Dark pink: 2268; Light pink: 2260; for the sides a color of your own choice. You will see this color only in the braids.
Usage:
4 Repeats of the pattern is about 8 cm (3.1 inch) long. For 4 repeats about 47 cm (18.5 inch) per thread is needed.
Description:
Always start at the left side by making 1 right/left knot and then 3 double right knots. After that make 1 left/right knot and 4 double left knots at the right side. Here you don't have to take care with the combination knot in the middle like the variation with 2 colors!