This is a simple pattern in which the yellow lower line in the diamant shape returns every time. In the examples afterwards variations with the side motifs are made. The variations are made in a way they all fit in one bracelet.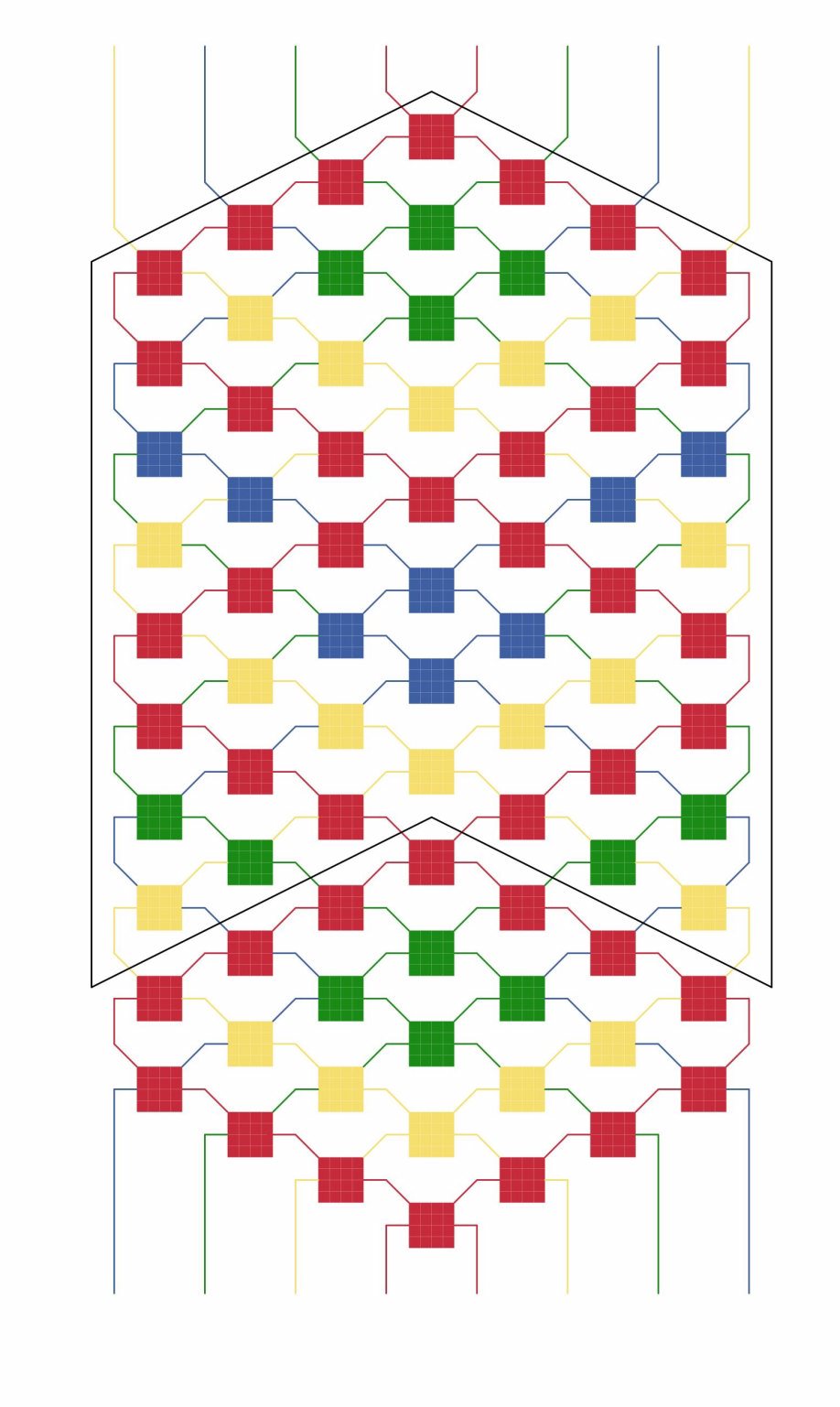 Used colors:
Blue: 2432; Red: 2214; Yellow: 2040; Green 2577
Usage:
16 Repeats of the pattern is about 18 cm (7 inch) long. For 2 repeats you need about 32 cm (12.5 inch) of red, about 23 cm (9 inch) of yellow, about 14 cm (5.5 inch) of green and about 13 cm (5 inch) of blue. These are the longest needed lengths for all variations. The final needed lengths depend on how many knots to make in a side motif: the more knots in a specific color you have to make, the more length of threads is used!
Description:
The descriptions are made more summarily! When you've knotted the previous motifs, it is not hard to figure out your own order in which to work the knots. If necessary you could actually work every pattern row by row with the pattern beside you!
1. Start with the red upper row. Than make the green diamond, the yellow lower row and close the diamond with the red lower row to the middle.
2. Then make the side parts with blue and yellow and finish this with the rest of the red knots, that will form the new upper row of the next part of the motif.
Continue working in the order of step 1 and 2 with the colors according to the motif.
---
Variations
Here follow some variations you can make with the sides and the diamonds. All variations van be made in one bracelet! You can see this in the picture on top of this page.
Variation 1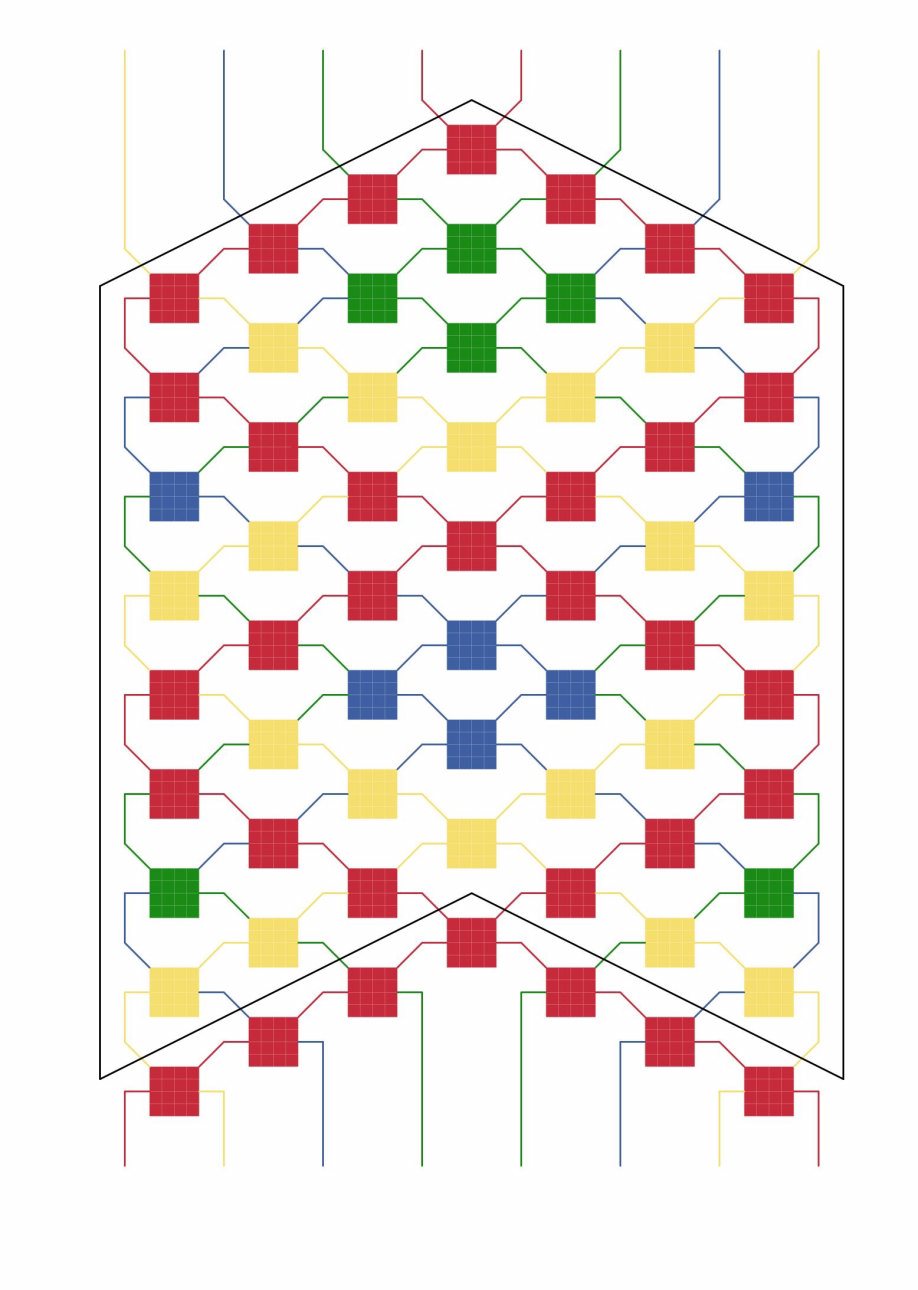 ---
Variation 2
---
Variation 3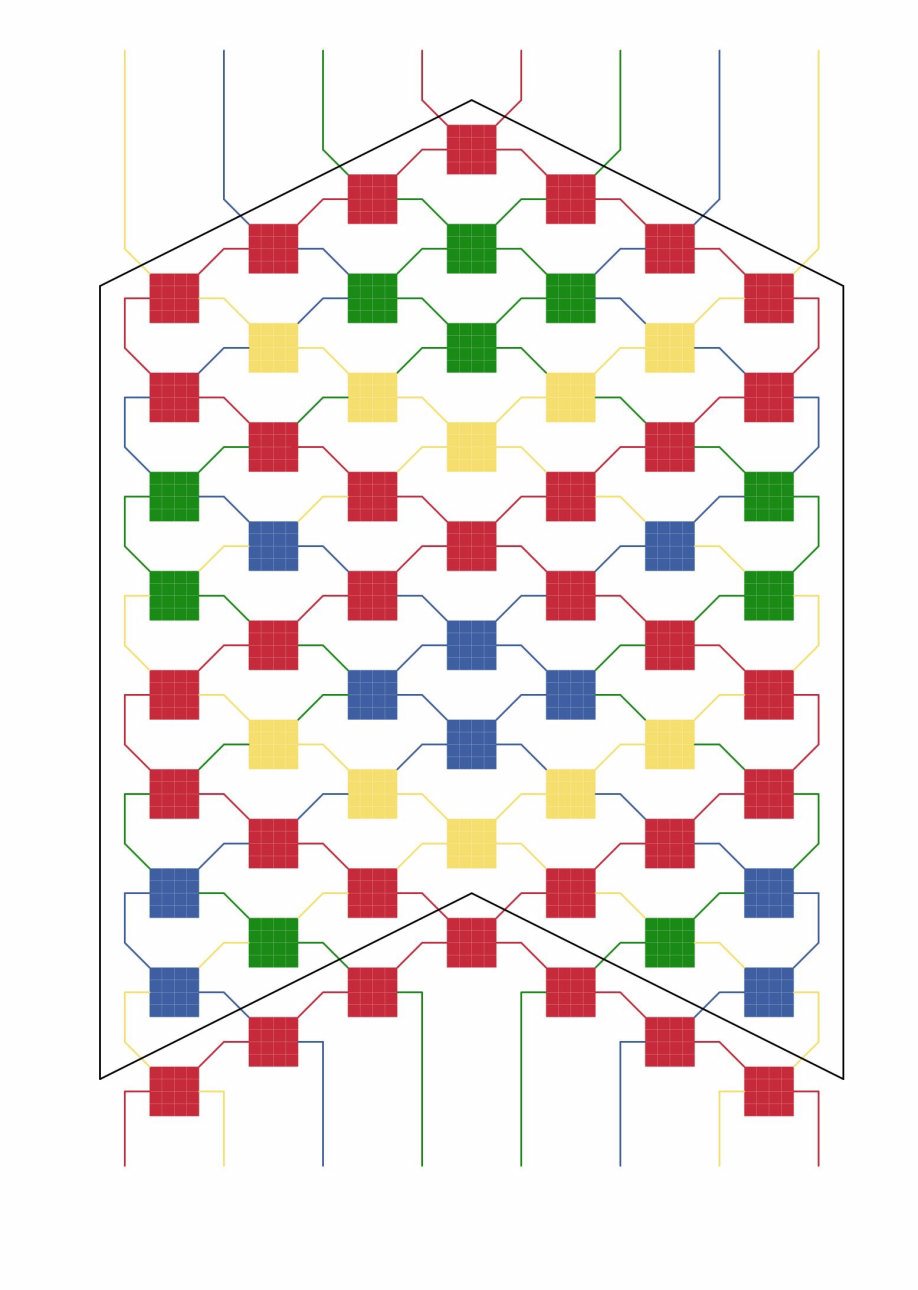 ---
Variation 4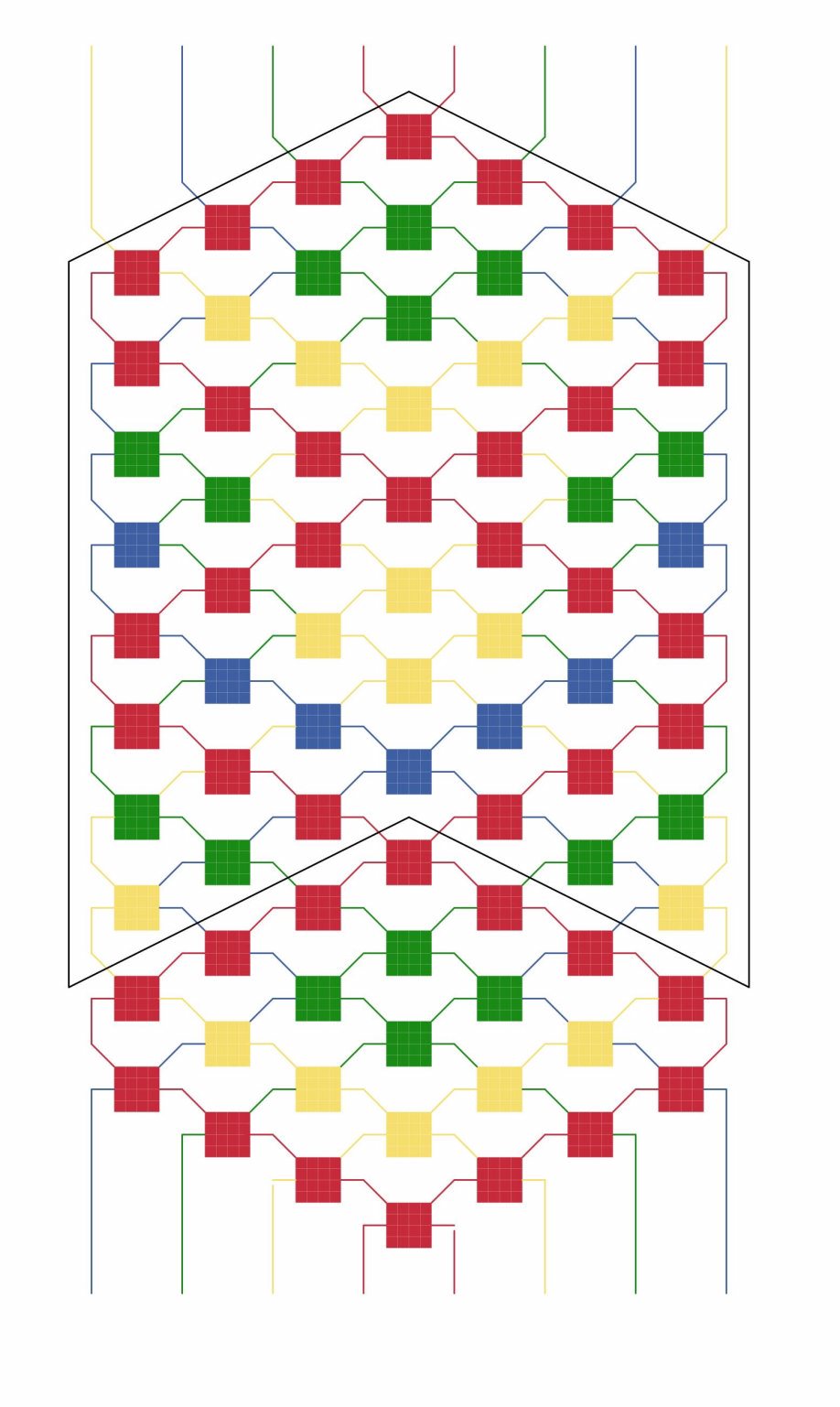 ---
Variation 5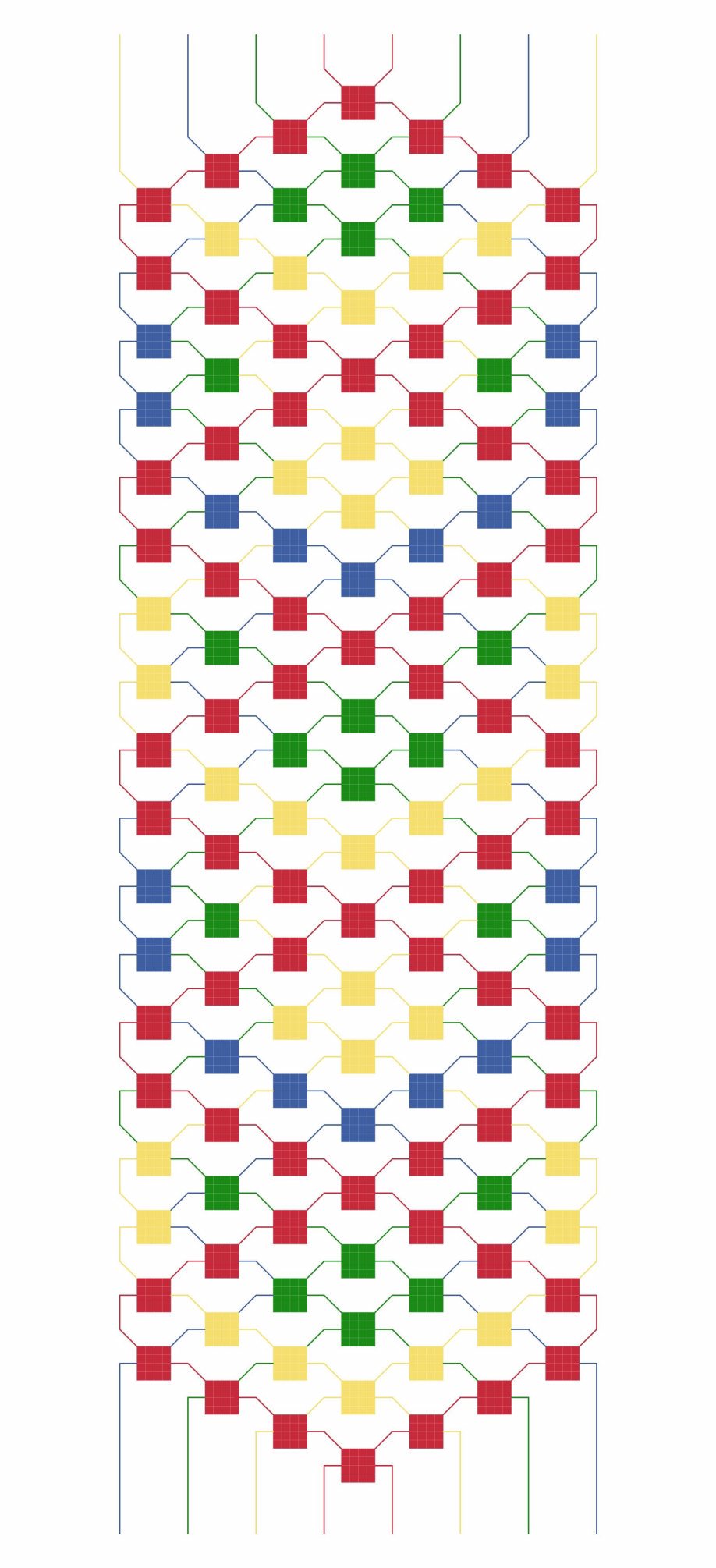 ---
Variation 6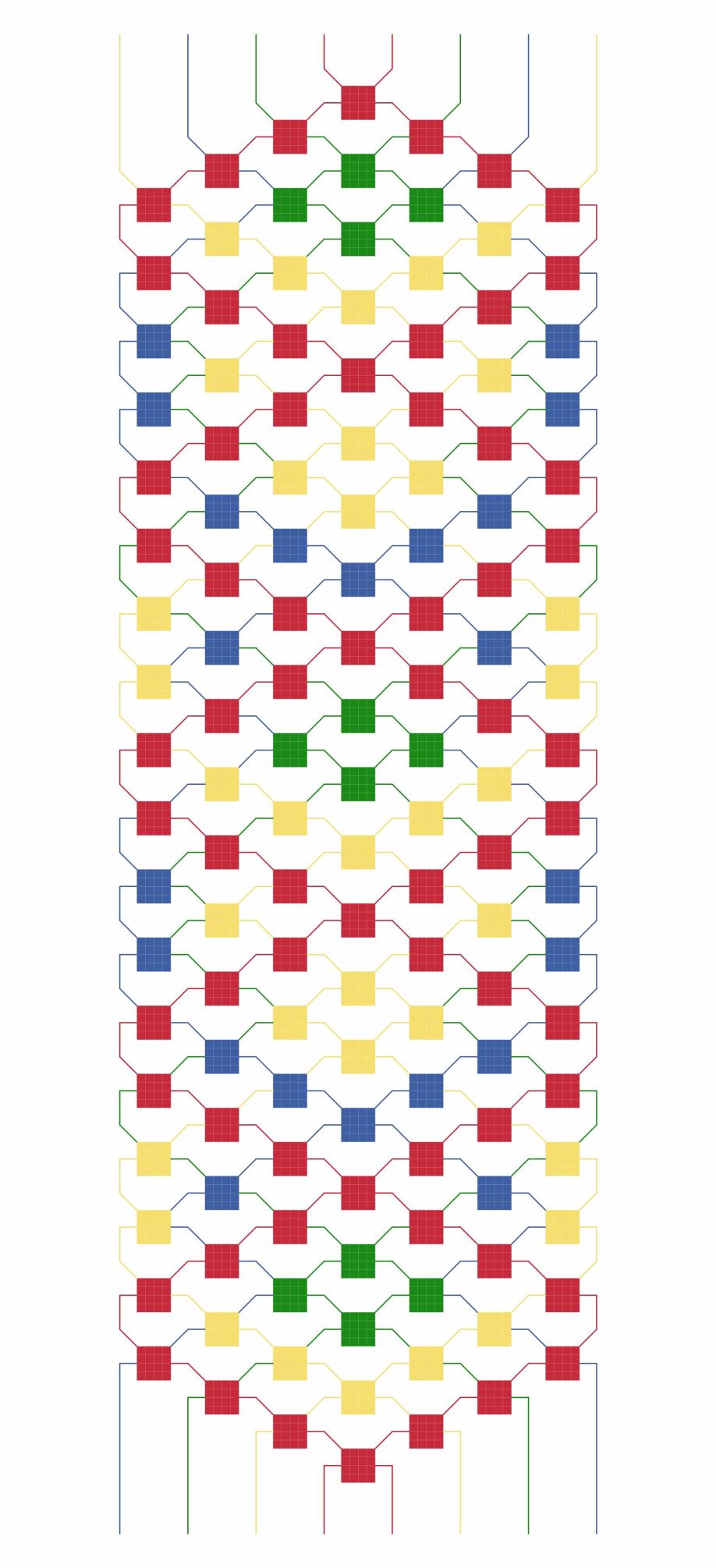 ---
Variation 7